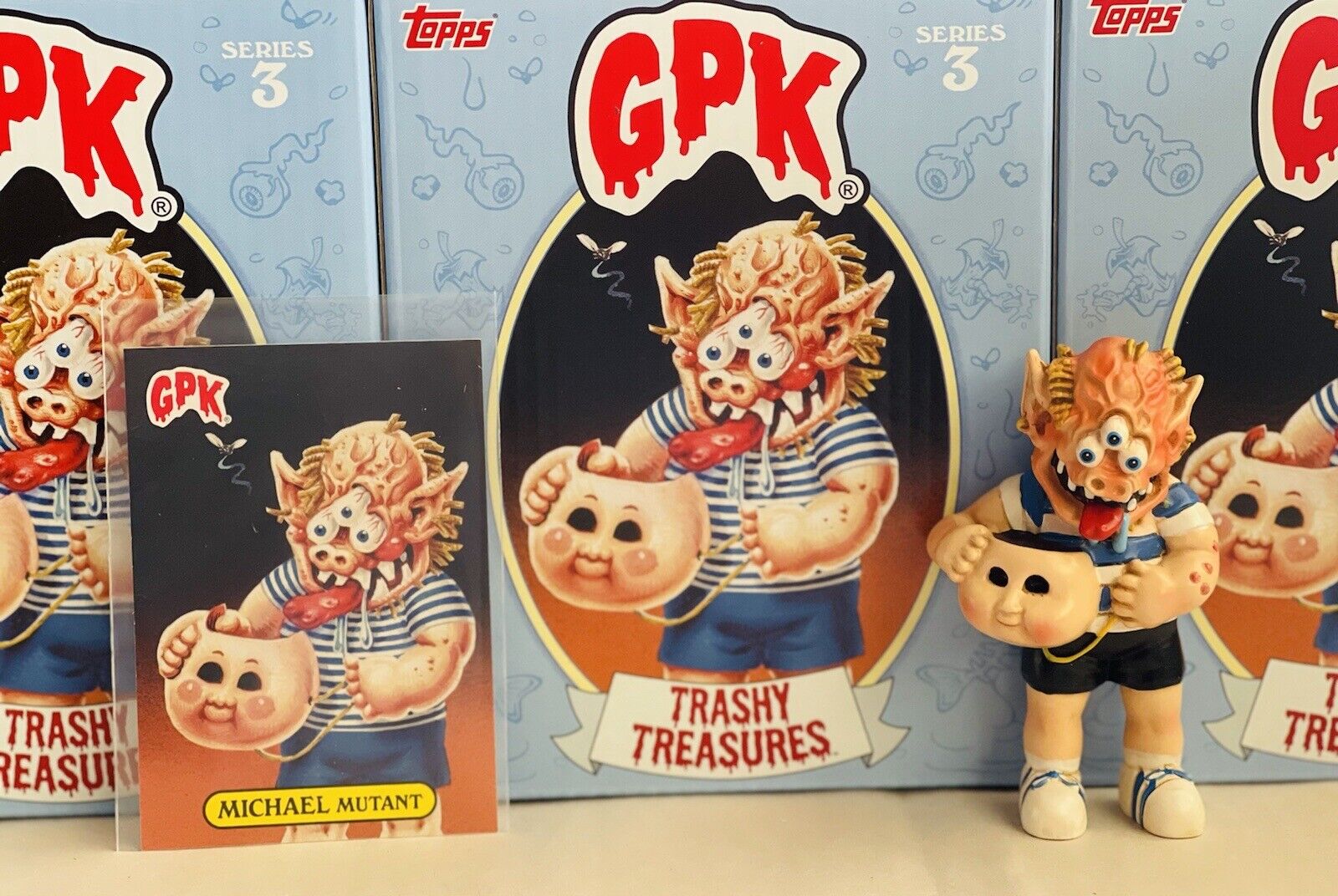 Price: 79.95 USD
Garbage Pail Kids:
Topps Garbage Pail Kids Trashy Treasures Series 3 – Michael Mutant BLACK SHORTS
GPK Trashy Treasure Figurine from Topps are back with Series 3 featuring all new characters! Collect all five classic character figurines featuring Nasty NICK, Bony TONY, Sewer SUE, MICHAEL Mutant, Guillo TINA. Look for rare parallels including red, green, black, an all-silver variation and the ultra-rare 1-of-1 all-gold variation. GPK Trashy Treasure Figurines Series 3 each come with a collectible card are made of resin and measure 3 ¼ – 3 ½ " tall
Look for color variations!
• Red Figurines – Most Common
• Green Figurines – Common
• Black Figurines – Rare
• Silver Figurines – Very Rare
• Gold Figurines – 1-of-1
• Figurines measure 3 ¼ – 3 ½ " tall