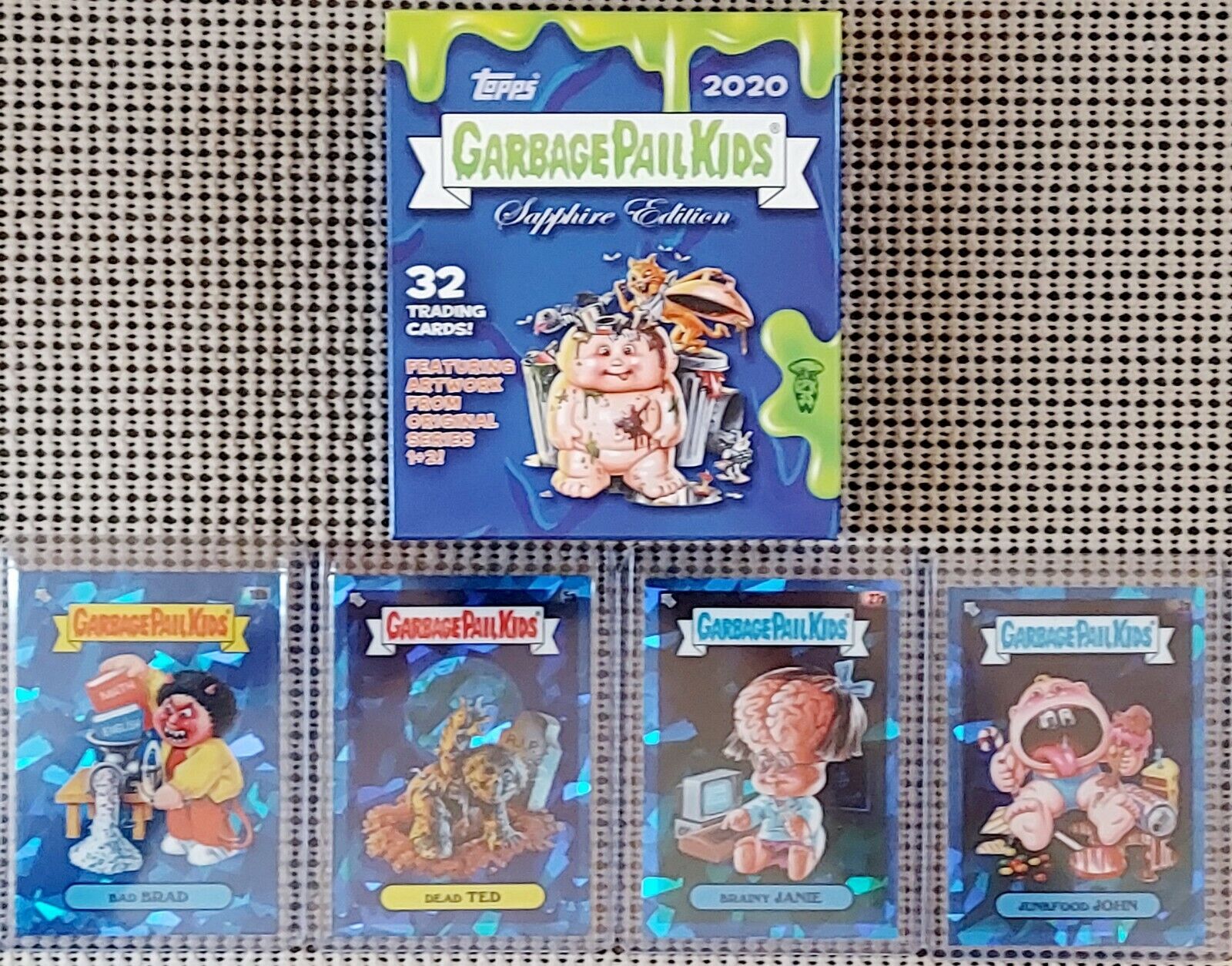 Price: 69.99 USD
Garbage Pail Kids:
SAPPHIRE EDITION EMPTY BOX & LOT of 4 RANDOM CARDS: 2020 Garbage Pail Kids RARE!
GPK SAPPHIRE EDITION COLLECTIBLE LOT INCLUDES:
– ONE (1) EMPTY BOX: 2020 Garbage Pail Kids SAPPHIRE (OS1/OS2 – 1ST SERIES) CLEAN
AND
– FOUR (4) SINGLE RANDOM CARDS FROM THE GPK 2020 SAPPHIRE EDITION (OS1/OS2 CHARACTERS – NO DUPLICATES)
*** All cards will be shipped in top loader hard plastic card cases for easy handling & safe keeping. ***
***SEE PICTURES FOR EXAMPLES OF CARDS.***
*** Condition is N/M – M … from recently opened boxes and NO packs/NO wrappers (see pictures) ***
Garbage Pail Kids are also known as Les Crados, Sgorbions, Gang do lixo, Basuritas, La Pandilla basura, Garbage Gang, Garbage Pail Kids, Die total Kaputten Kids, and Bukimi Kun.
RARE HARD TO FIND NON-SPORTS COLLECTIBLE TOPPS SAPPHIRE LIMITED EDITION