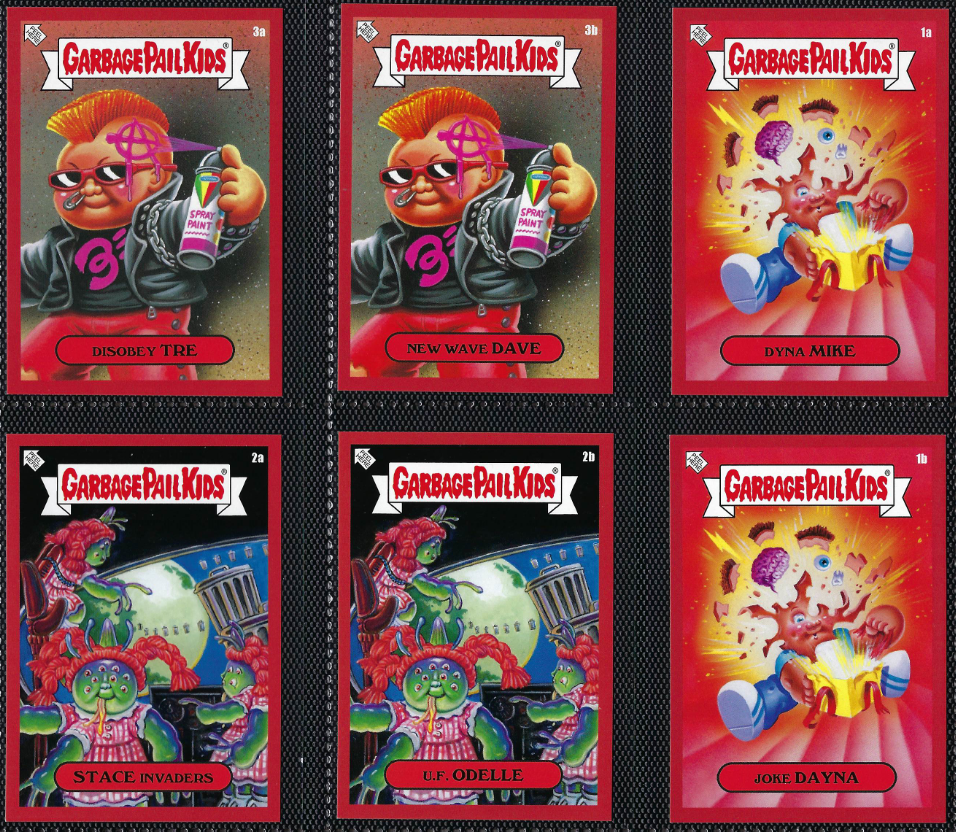 Price: 150.22 USD
Garbage Pail Kids:
Red Parallel July Week 1 PR 52 Garbage Pail Kids Bizarre Holidays 10 card set




This is the short print parallel set with only enough cards being produced to make 52 sets.  Certainly far fewer than 52 sets were completed.
You are purchasing the exact cards pictured.
US shipping is just $4.98 regardless of how many Bizarre Holiday sets you purchase.  Check out my other listings and combine for shipping savings.
International buyers message me if you want multiple sets and I will get you an accurate shipping quote.
CastorPollux22 thanks you for your business.
July Holidays:
• 7/1 International Joke Day
• 7/2 World UFO Day
• 7/3 Disobedience Day
•7/3 Eat Beans Day
• 7/5 National Bikini Day
Subject List:
•1A Dyna MIKE
• 1B Joke DAYNA
• 2A Stace Invaders
• 2B UF Odelle
• 3A Disobey TRE
• 3B New Wave DAVE
• 4A BRAY Beans
• 4B Tooting Tom
• 5A Polka DOT
• 5B TINA Weeny Bikini