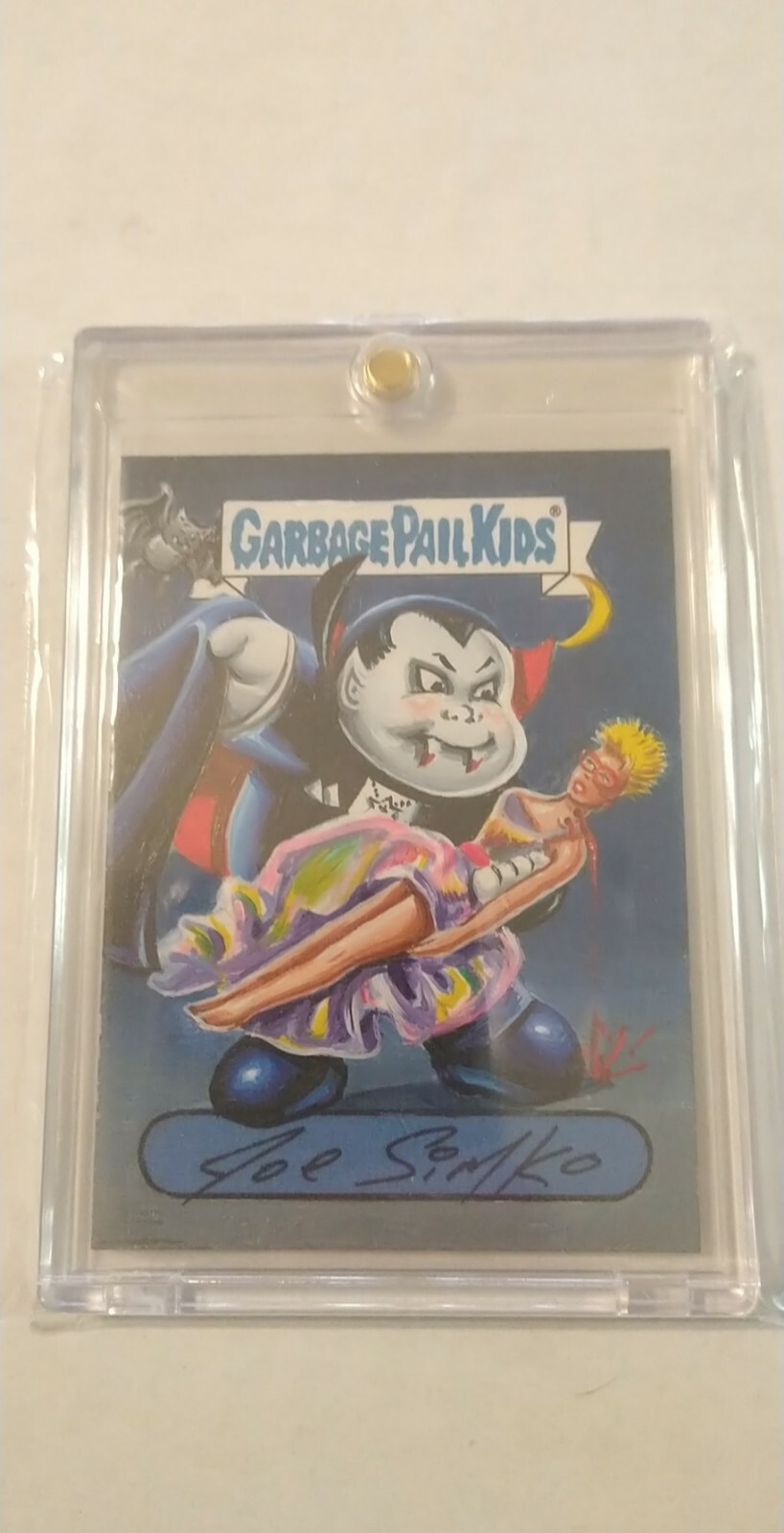 Price: 23,900.00 USD
Garbage Pail Kids:
Nasty Nick. Garbage Pail Kids. GPK Topps Chrome Card True 1/1 Sketch Card 2013




True 1/1 Garbage Pail Kids GPK Nasty Nick Card, One of the nicest cards I have every seen, beautiful colors all hand drawn, and signed by GPK legend Joe Simko. One of a kind printed on the back. The pictures do not do this card justice. Truly a work of art. In the garbage kids world, this would have to be the GOAT!!!! From the 2013 GPK release. Ask any questions you would need. More pictures at your request thank you and good luck….