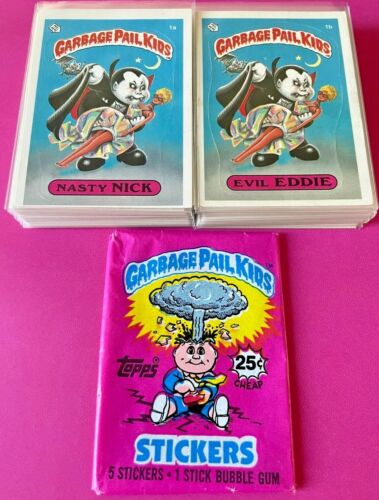 Price: 2,999.95 USD
Garbage Pail Kids:
MINT 1985 Topps Garbage Pail Kids Original 1ST SERIES 1 Set GPK Nasty Nick OS1




About us
Shipping
Returns
Contact us
Payment
FAQs
All Items
See our eBay store for more great items >>
Shop Categories
Mobile TechOtherFashion & BeautyVideo GamesHome TechLaptop PartsDeals of the Week
Helpful Links
Add to Favorite Sellers
Sign up to Newsletter
View Feedback
Contact Seller
Visit seller's eBay Shop
About Seller Page
Item Description
1985 USA Garbage Pail Kids Original Series 1 set
82 card full set of all 1-41 a and b names
Matte Back version of the set
Condition: Set is in Mint condition, I have gone through thousands of cards to hand compile this set with the best condition cards that have sharp corners.  This is the top 1% condition of my OS1 cards that I compiled into the nicest sets (so only 1 out of every 100 of my OS1 cards make it into this set).  Most of these cards are worthy of getting graded, I do not grade myself, so these are not rejected send-ins. There is NO writing on any of the cards including the checklists. Graphics are nice and bright (NO fading) and comes from a smoke-free home.  These have been professionally housed in a case (included) and all the stickers are tight and flush to the backing, there is NO warping.  You will receive the exact cards shown in the photos. 
You will receive the exact cards shown in the photos.
Set Checklist:
o 2b RAY Decay
o 3a Up CHUCK
o 3b Heavin' STEVEN
o 4a Fryin' BRIAN
o 4b Electric BILL
o 6a ART Apart
o 6b Busted BOB
o 7a Stormy HEATHER
o 7b APRIL Showers
o 9a Boozin' BRUCE
o 9b Drunk KEN
o 10a Tee-Vee STEVIE
o 10b Geeky GARY
o 11a Itchy RICHIE
o 11b Bugged BERT
o 12a Furry FRAN
o 12b Hairy MARY
o 13a Ashcan ANDY
o 13b Spacey STACY
o 14a Potty SCOTTY
o 14b JASON Basin
o 15a Ailin' AL
o 15b Mauled PAUL
o 16a Weird WENDY
o 16b Haggy MAGGIE
o 17a Wacky JACKIE
o 17b Loony LENNY
o 18a Cranky FRANKIE
o 18b Bad BRAD
o 19a Corroded CARL
o 19b Crater CHRIS
o 20a Swell MEL
o 20b Dressy JESSE
o 21a Virus IRIS
o 21b Sicky VICKY
o 22a Junky JEFF
o 22b Stinky STAN
o 23a Drippy DAN
o 23b Leaky LOU
o 24a Nervous REX
o 24b Nerdy NORM
o 25a Creepy CAROL
o 25b Scary CARRIE
o 26a Slobby ROBBIE
o 26b Fat MATT
o 27a Brainy JANIE
o 27b JENNY Genius
o 28a Oozy SUZIE
o 28b Meltin' MELISSA
o 29a Bony JOANIE…………….[Reform School Diploma]
o 29b Thin LYNN…………………[Reform School Diploma]
o 31a Run Down RHODA
o 31b Flat PAT
o 32a Frigid BRIDGET
o 32b Chilly MILLIE
o 33a Mad MIKE
o 33b Savage STUART
o 34a KIM Kong
o 34b ANNA Banana
o 35a Wrinkly RANDY
o 35b Rockin' ROBERT
o 36a Wrappin' RUTH
o 36b TOMMY Tomb
o 37a GuilloTINA
o 37b CINDY Lopper
o 38a Slimy SAM
o 38b Lizard LIZ
o 39a Buggy BETTY
o 39b Green JEAN
o 40a Unstitched MITCH
o 40b Damaged DON
o 41a Mean GENE
o 41b Joltin' JOE
Warranty
We offer a 60-day warranty on all of our items, money back or exchange (if stock allows).  
Payment
Payment
All transactions should be paid for through eBay using PayPal as it is our preferred method of receiving payment. You may checkout with any major credit card through PayPal if you do not have a PayPal account. For local pick-ups, we accept cash or card. MN sales tax does apply.
Shipping
Shipping
We offer FREE SHIPPING on most items. In the event shipping is not listed as free, you may calculate your shipping by clicking the "Shipping and Payments" tab above the item description on the product listing page. Then, select your country from the drop-down box, enter in your zip code (if applicable) and click "Get Rates". Shipping is done from Minneapolis, MN, USA. All items are warehoused in MN and ship within one business day after your order. If you order late on a Friday or any time on Saturday or Sunday, your item(s) will not ship until the next business day, which is Monday. During the holiday season, we do ship most weekends. All items are shipped with tracking. Tracking is uploaded automatically within 1 business day to your order details on eBay for you to view. Please allow 24 hours for your tracking information to update and show movement/scans.
Returns
Returns
If you have an issue, please contact us through eBay first before leaving feedback. Your satisfaction is our #1 goal! If there is a problem with the product, you must contact us within 30 days of arrival so that we may resolve the issue within your warranty period. Our support team is solely email-based and they respond to each email within 1 business day. We do carry multiple items in stock for most of our products and will first attempt to replace the item before providing a refund. There is a 15% restocking fee for any non-defective returns. Return shipment cost is the responsibility of the buyer. We do have the ability to cover return shipping in some instances (at the discretion of our support team) if you're able to print a label. We do not have means to reimburse already-purchased postage or cover return shipping in any other manner.
About Us & Contact
About Us & Contact
Loot Hive is a small business in Minnesota that employs 30 awesome people. They work very hard to get quality products to you quickly. They take pride in their ability to add new items daily to our store and provide extremely fast shipping. To contact us, please click on "ask a question" at the bottom of any of our product listings or simply click "contact us" on our store banner (you may be asked to sign in again).
More Items!
View more great items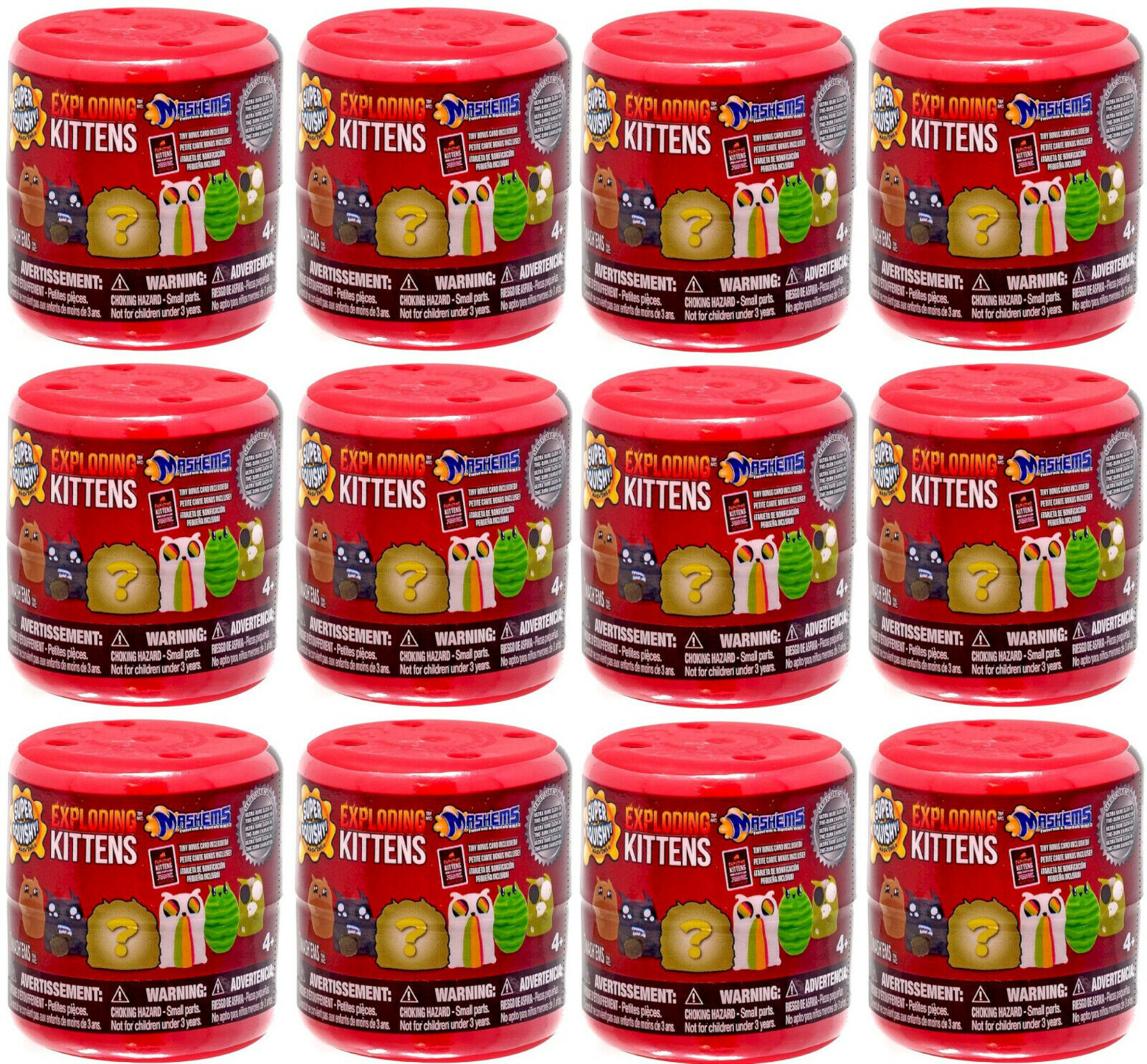 LOT of 12 – NEW Mash'Ems Series 1 Exploding Kittens Mystery Pack Blind Boxes
$18.00

Lucifer OLD MOTHER NATURE / WHAT I AM 45rpm 7″ Single Invictus Is-9094 Soul
$12.95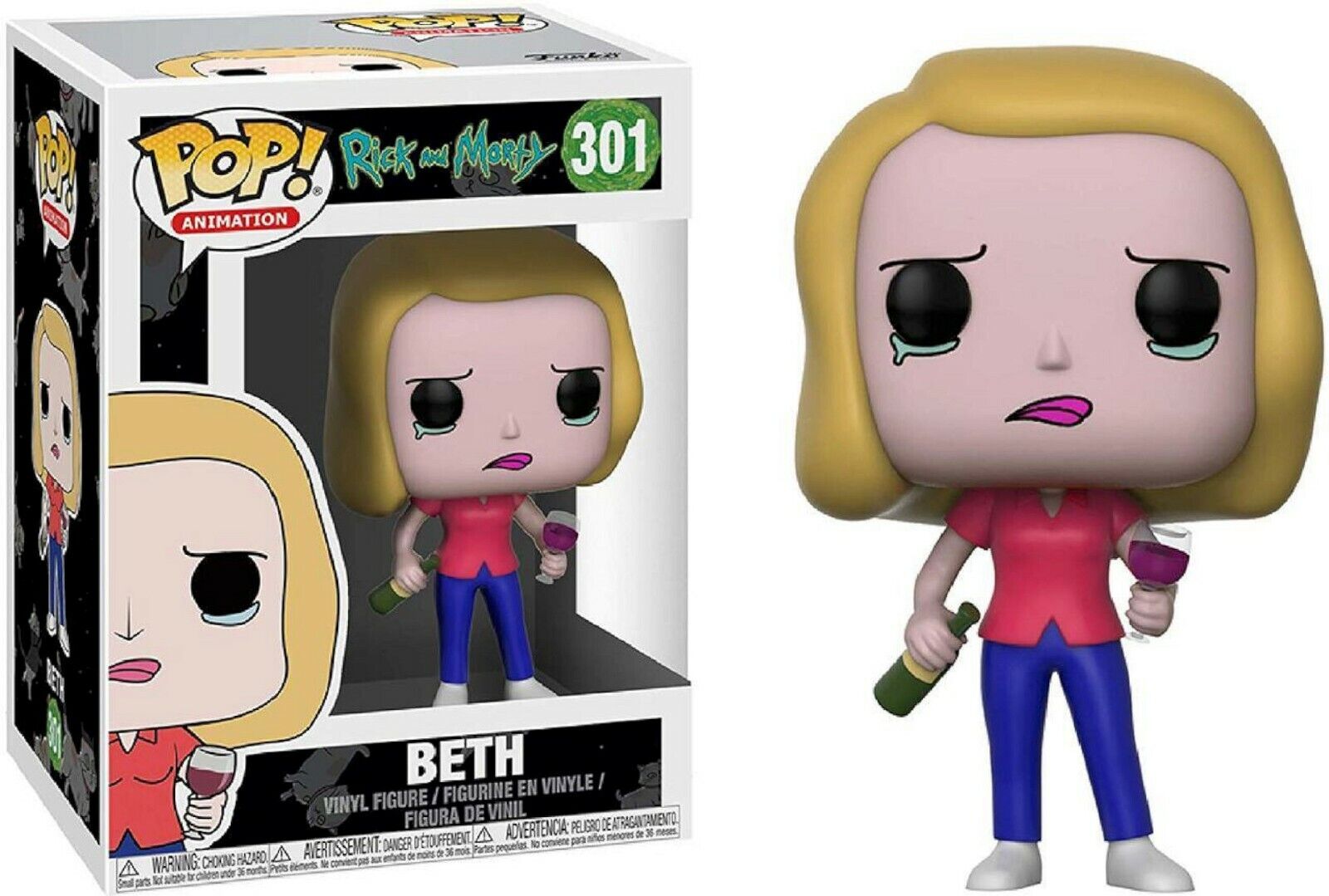 NEW
Funko
Pop! Animation Rick and Morty BETH with wine glass Vinyl Figure #301
$5.95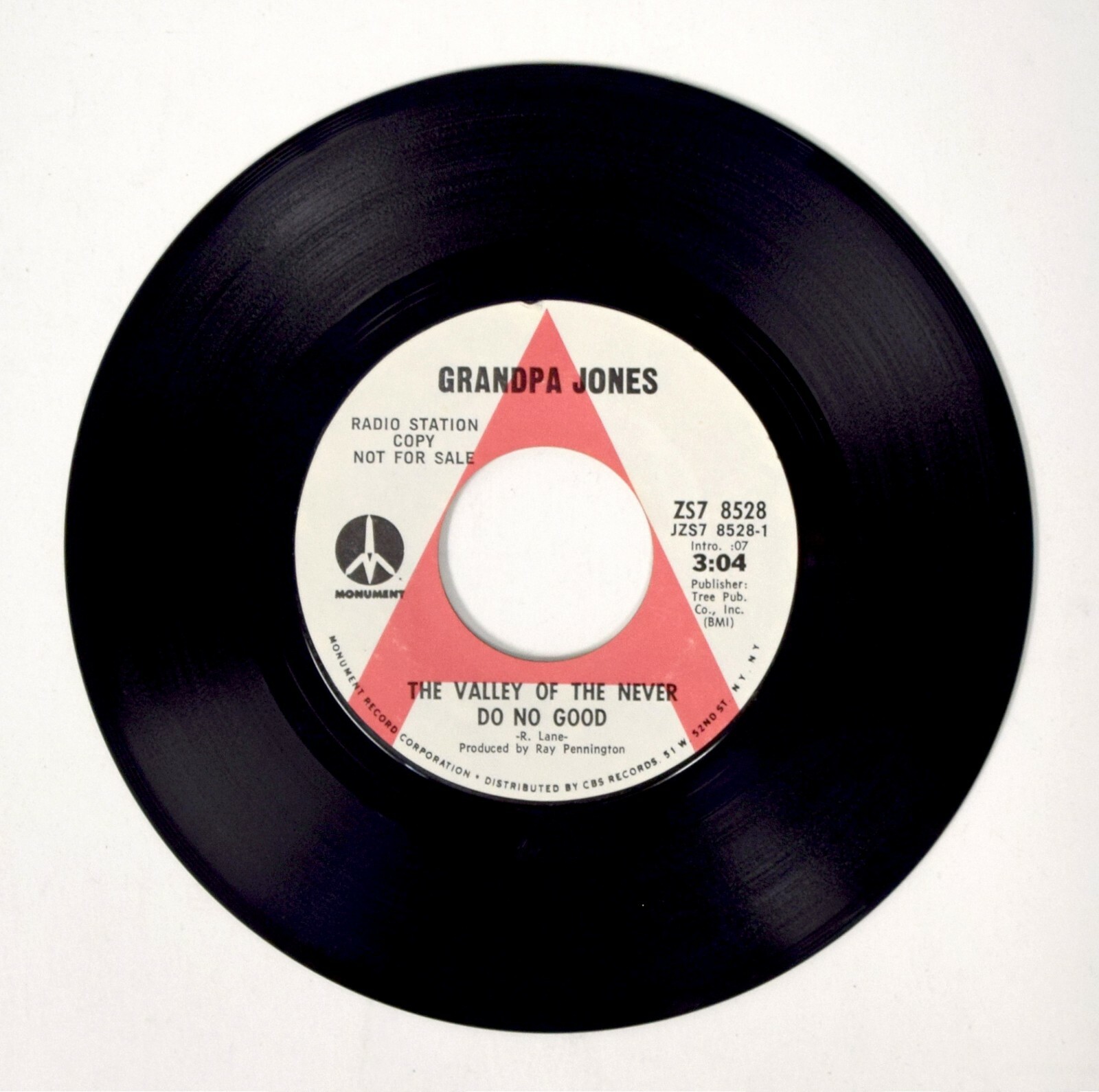 Grandpa Jones THE VALLEY OF THE NEVER DO GOOD 45rpm 7″ PROMO Single ZS7-8528
$22.95
Frooition | No-js Template | eBay design, eBay store design, eBay shop design, eBay template design, eBay listing design (ver:froo_no_js)
This listing is currently undergoing maintenance, we apologise for any inconvenience caused.