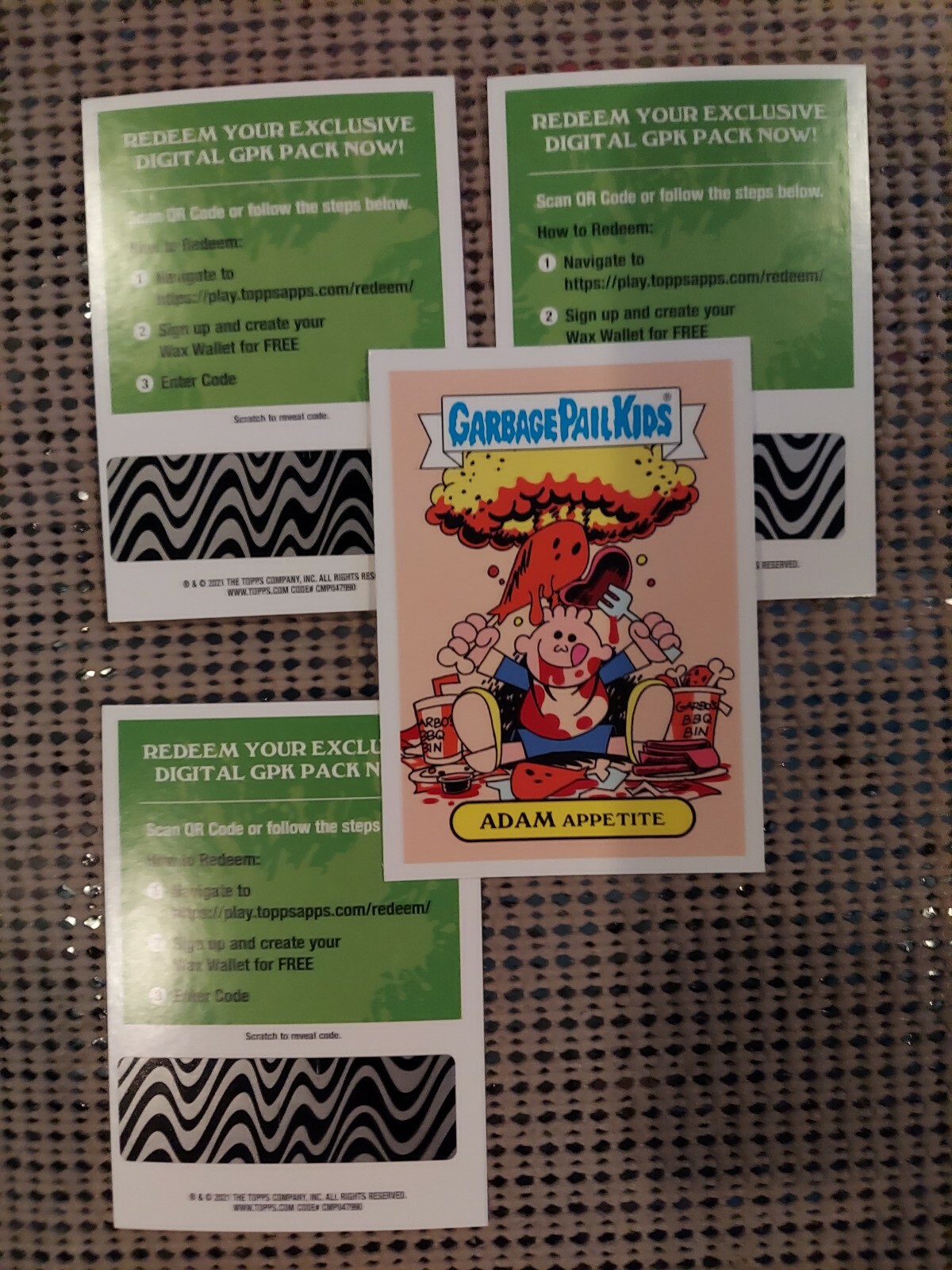 Price: 24.99 USD
Garbage Pail Kids:
LOT OF 4: ADAM APPETITE REDEMPTION CARD 2021 GPK FOOD FIGHT (UNUSED) ADAM BOMB
LOT OF FOUR (4) NON-REDEEMED / UNUSED CARDS:
2021 TOPPS GARBAGE PAIL KIDS FOOD FIGHT ADAM APPETITE REDEMPTION CARD ADAM BOMB
Artwork by: GPK NIK CASTANEDA
***** Condition is NEW "UNUSED/NON-REDEEMED" – PACK FRESH CARDS.  Shipped to you in a soft plastic card holders (penny sleves).*****
TOPPS RARE GARBAGE PAIL KIDS GPK HARD TO FIND NON-SPORTS COLLECTIBLE CARDS GPK FOOD FIGHT SERIES PARODY ADAM BOMB
Garbage Pail Kids are also known as Les Crados, Sgorbions, Gang do lixo, Basuritas, La Pandilla basura, Garbage Gang, Garbage Pail Kids, Die total Kaputten Kids, and Bukimi Kun.