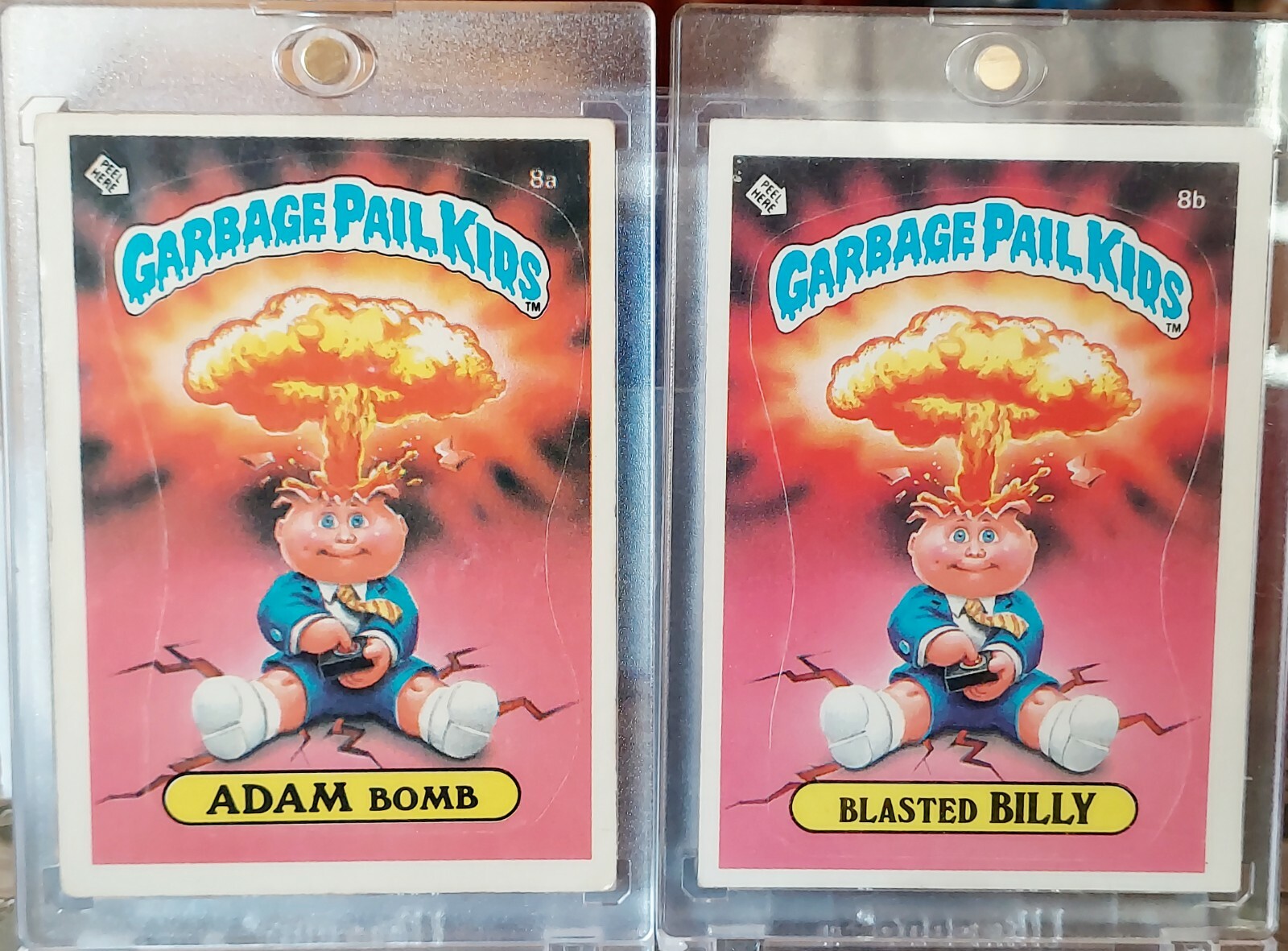 Price: 499.99 USD
Garbage Pail Kids:
Lot of 2 cards: ADAM BOMB/BLASTED BILLY 1985 1st Original Series 1 GPK TOPPS US




TWO (2) DIE-CUT STICKER CARDS TOTAL:
–  ADAM BOMB 8a (CHECKLIST BACK)
–  BLASTED BILLY 8b (CHECKLIST BACK)
1985 1st Series 1 GPK GARBAGE PAIL KIDS US version
Great addition to any GPK collection, not the 30k perfectly perfect pair but nice to look at and NO WRITING on them whatsoever, which is increasingly rare.
Standard sized card (2.5 inches x 3.5 inches).
Condition is Good, a few dings but overall nice ungraded cards (see pictures to make your decision) – Cards will be shipped in individual UV SAFE magnetic hard plastic card cases for safe / easy handling.
Background info:   Garbage Pail Kids is a series of sticker trading cards produced by the Topps Company and the first run of the cards was drawn exclusively by artist John Pound.
Garbage Pail Kids are also known as Les Crados, Sgorbions, Gang do lixo, Basuritas, La Pandilla basura, Garbage Gang, Garbage Pail Kids, Die total Kaputten Kids, and Bukimi Kun.
RARE HARD TO FIND NON-SPORTS COLLECTIBLE DiE-CUT STICKER CARD JOHN POUND ART LIMITED TOPPS ORIGINAL SERIES 1 ADAM BOMB TOPPS VINTAGE RARE HARD TO FIND