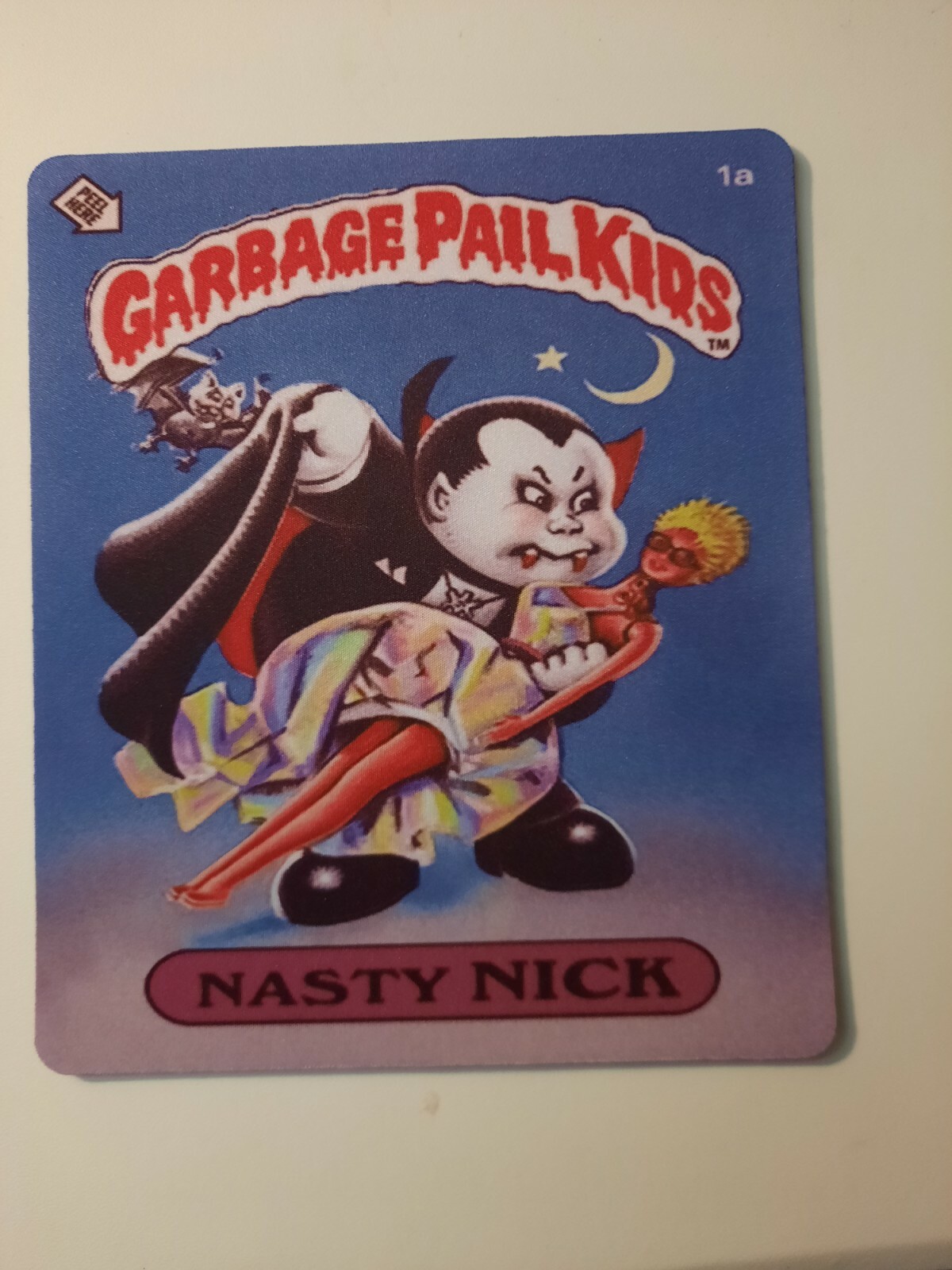 Price: 10.00 USD
Garbage Pail Kids:
GPK Nasty Nick Garbage Pail Kids Mouse Pad
MAJESTIX GIFTS                          
WICKED COOL SUBLIMATION PRODUCTS    
Sublimated mouse pads are printed and pressed to order.  Mouse pads are 7.75″ x 9.25″ and 2.5mm thick. Top quality mouse pads for computers, laptops or gaming.
We can put any image you want on a mouse pad, just send a message with your idea and we will try to get it done. Cartoons, movie pics, music artist, video games, family photos, whatever you want! 
Brand new, Awesome Graphics, Sublimated Mouse Pad. Made in the USA