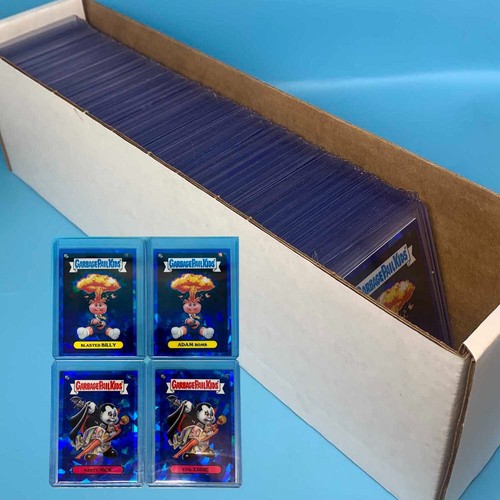 Price: 750.00 USD
Garbage Pail Kids:
Garbage Pail Kids Sapphire Complete Full Set toploaders 166 Cards w/ ADAM Bomb




Sapphire full set in toploaders! The best way to keep cards from bending. Every card is straight from packs to sleeves to loaders. This is the finest GPK set ever made, so everything is very minty. Values will only go up over time.
166 cards. Free
shipping! See photos for pics of Adam Bomb, Blasted Billy, Dead Ted, Evil Eddie, Jay Decay, and Nasty Nick.