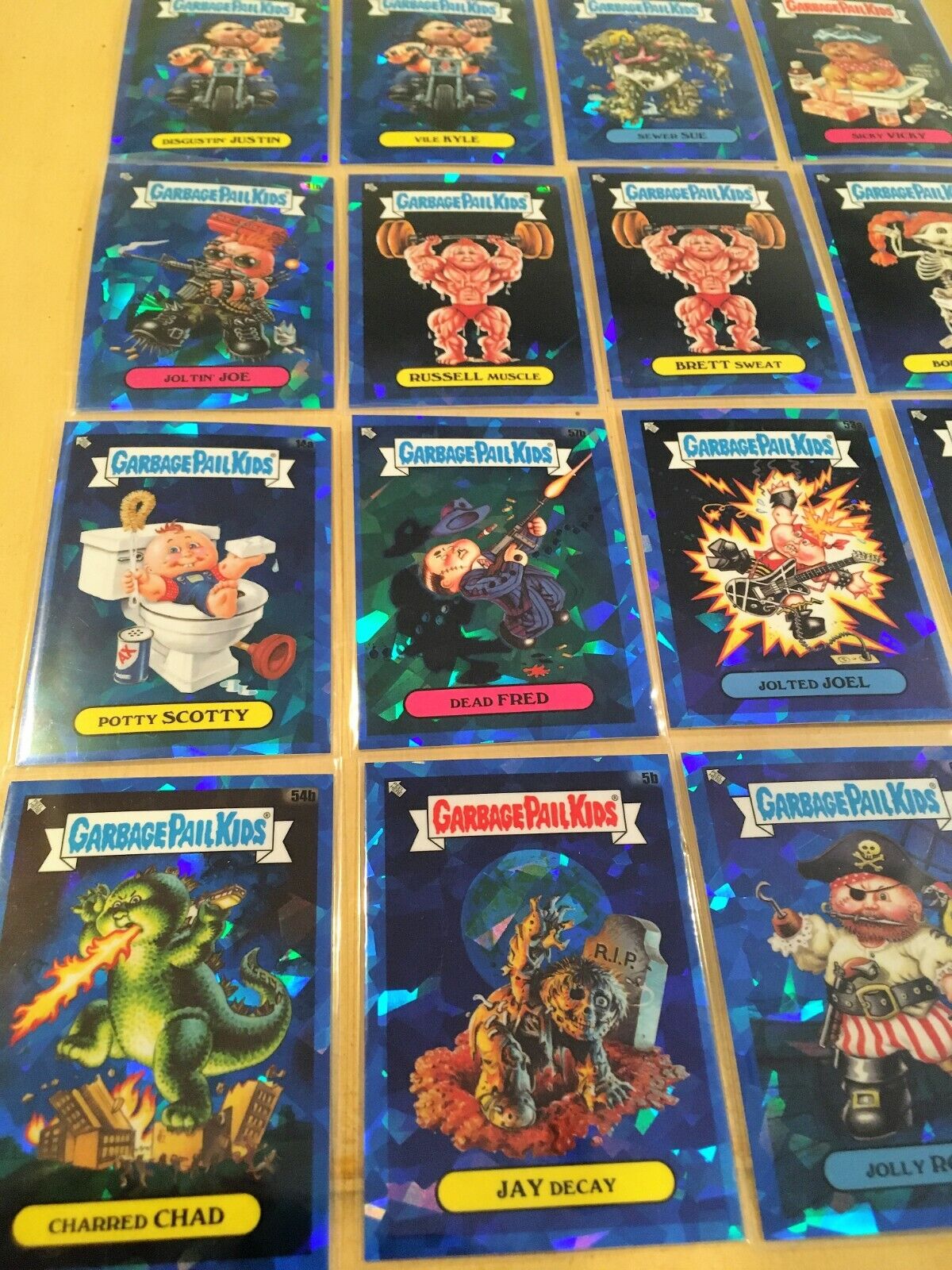 Price: 89.99 USD
Garbage Pail Kids:
Garbage Pail Kids GPK Sapphire cards lot of 16 w/ Charred Chad, Jolted Joel




Garbage Pail Kids
Sapphire
cards lot of SIXTEEN (16), NO DOUBLES!  Great starter set or addition to your
GPK
collection!  This lot includes:
54b Charred Chad
47a Disgustin Justin
47b Vile Kyle
5b Jay Decay
14a Potty Scotty
57b Dead Fred
41b Joltin' Joe
51a Russell Muscle
51b Brett Sweat
53a Jolted Joel
53b Live Mike
61a Jolly Roger
79a Sewer Sue
29a Bony Joanie
21b Sicky Vicky
All cards were pulled from packs, while wearing gloves and then immediately put into penny sleeves for protection.  These cards are in perfect condition.