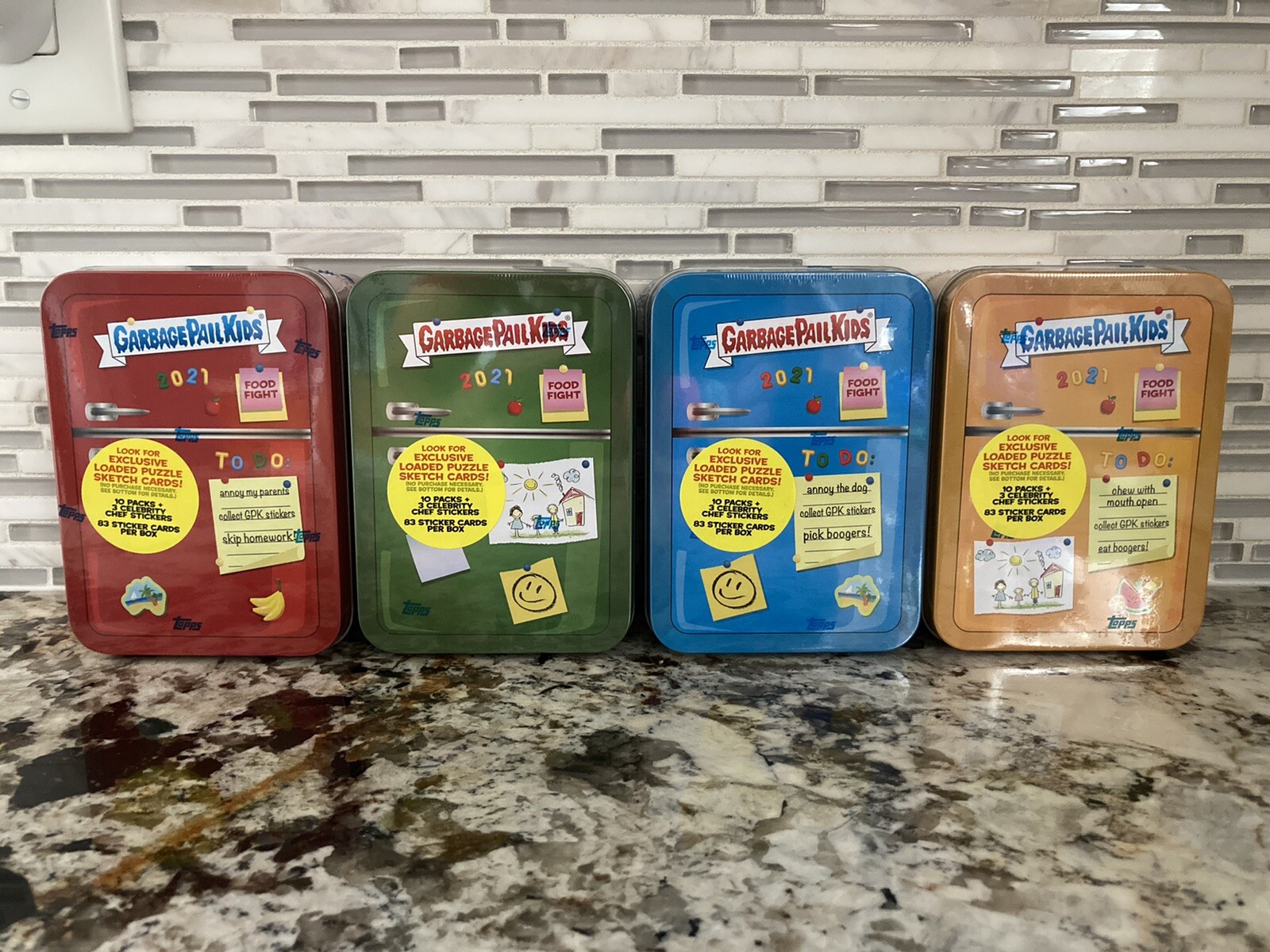 Price: 119.99 USD
Garbage Pail Kids:
Garbage Pail Kids Food Fight Blaster Refrigerator Tins x4 Red Green Blue Yellow




2021
Garbage Pail Kids
"
Food Fight
" Blaster
Refrigerator
Tins x4.  You will receive one of each color as seen in the picture.
All 4 are Brand new and factory sealed.
There are 10 Sealed packs + 3 Celebrity Chef Cards per Blaster Tin. 83 Cards per tin so there is 332 Cards in Total in this listing.
All of our Blaster
Refrigerator
Tins are pulled from master cases and have not been handled. So they are all in excellent brand new condition.
If you buy 10 of these they will be sent inside the Master Case.
Feel free to check out our Youtube Channel (same name as on here) where we pull a Snow Cone Conner Printing Plate from the
Food Fight
Series.
https://www.youtube.com/watch?v=ToBa_hWJK8A&t=716s