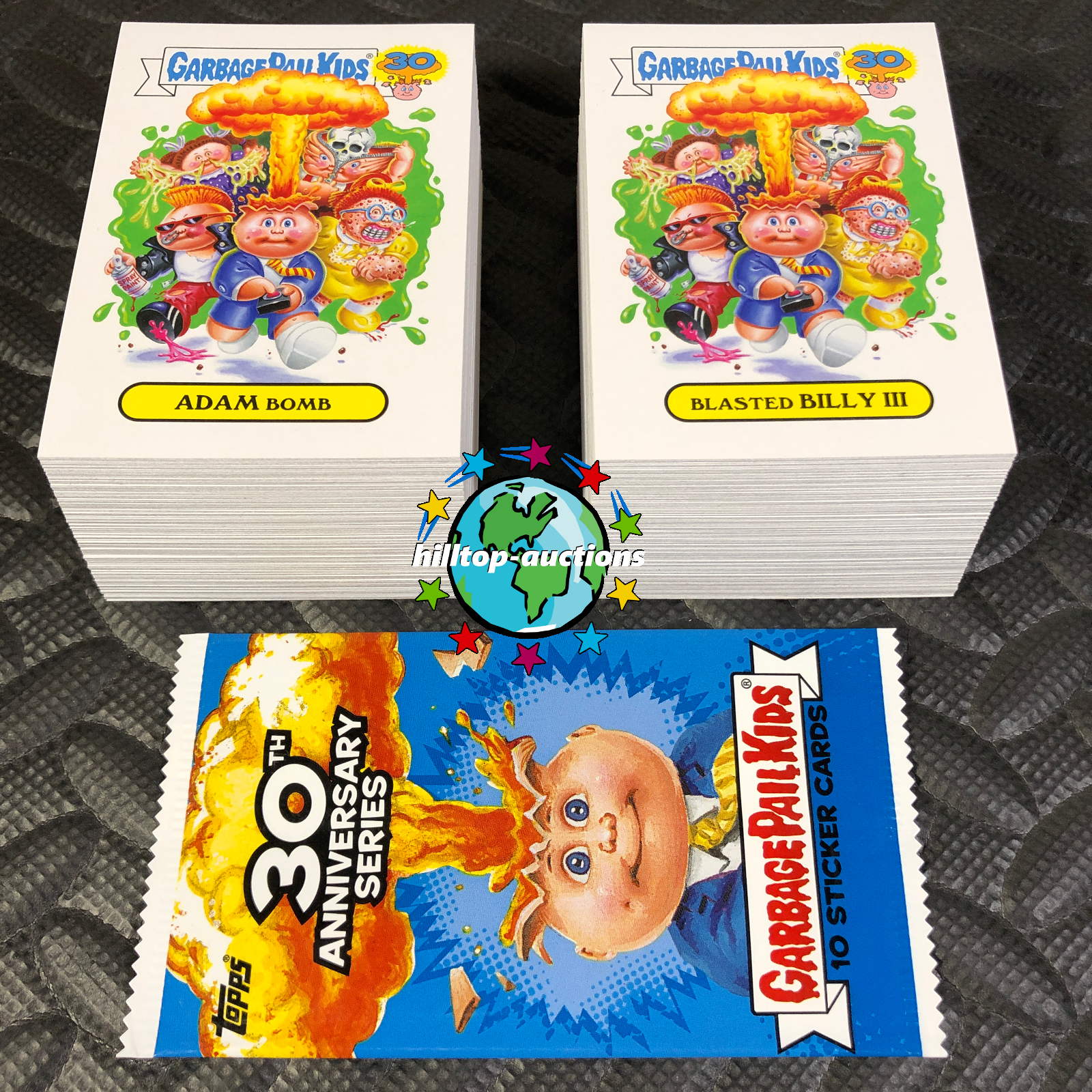 Price: 349.91 USD
Garbage Pail Kids:
GARBAGE PAIL KIDS 30th ANNIVERSARY COMPLETE 220-CARD BASE SET +WRAPPER 2015 [email protected]@K
This listing is for a Garbage Pail Kids 30th Anniversary complete base set of 220 cards from 2015.
Each set purchased will also include one EMPTY wrapper!
Note to international buyers: If purchasing multiple items, message me and I will give you a combined/discounted shipping rate!
Any questions? Please ask before buying.
We can no longer cancel orders once they have been paid for.
All orders have a 3-business day handling time. If you need your order shipped sooner, simply message me at the time of purchase and I will do my best to expedite your order! Thank you. ~Jeff
The complete base set of 220 sticker-cards includes the following sub-genre sets:

4 Title/Checklists Stickers (Adam Bomb)
10 Artistic Interpretations Stickers
10 Cutting Room Floor Stickers
12 Lost Alternate Art Stickers
14 Comic Book Covers Stickers
20 Adam Bomb's Don't Push My Button Stickers
20 Artistic Influence Stickers
20 Garbage Pail Kids' Kids Stickers
20 Garbage Pail Pets Stickers
20 Garbage Pail Presidents Stickers
20 Zoom-Out Stickers
50 80's Spoof Stickers