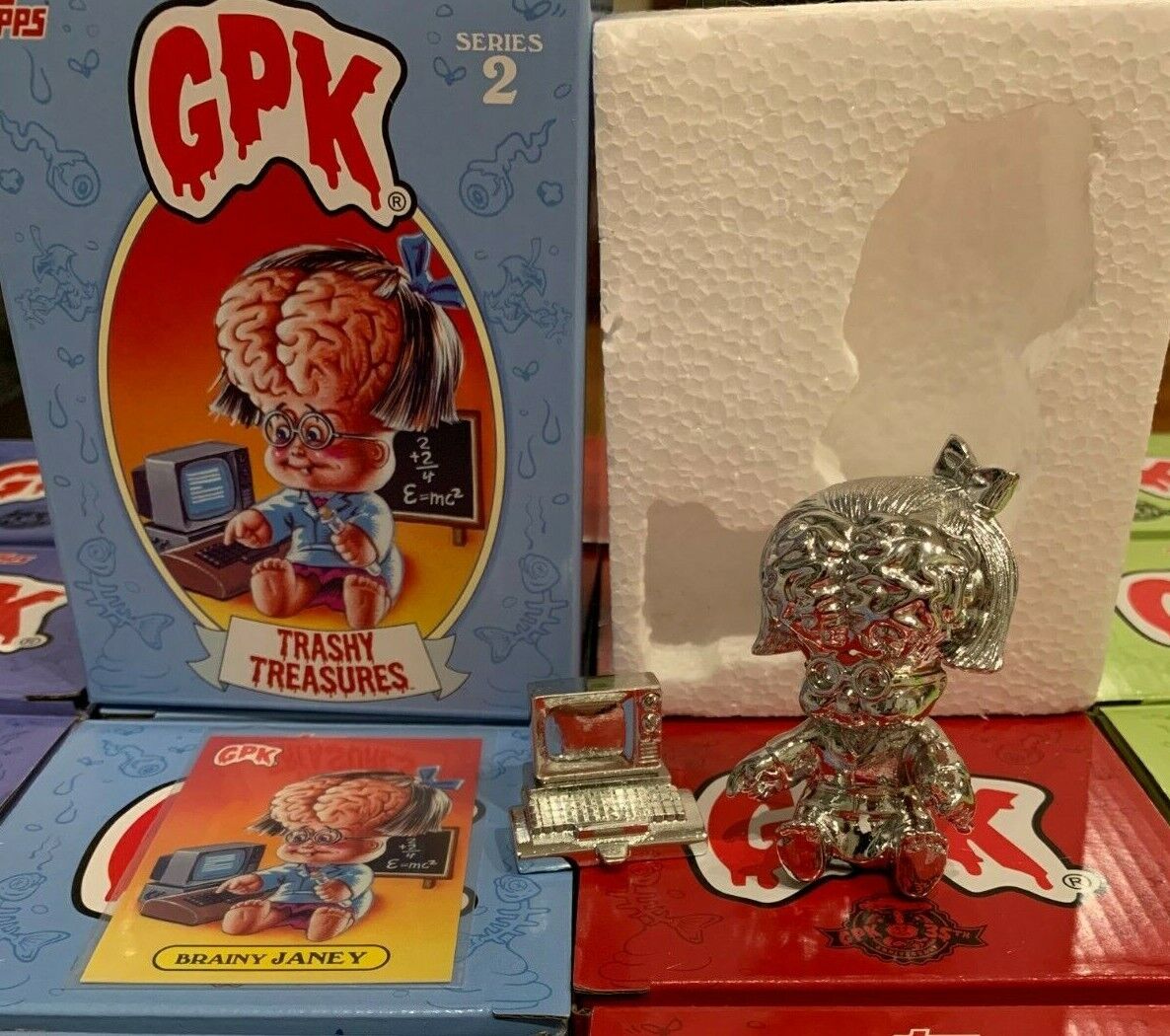 Price: 799.99 USD
Garbage Pail Kids:
Brainy Janey 2020 Topps Garbage Pail Kids Trashy Treasures Figurine ALL SILVER
THIS IS THE ALL SILVER PARALLEL FIGURE WITH HER COMPUTER!

VERY RARE!!!
Bring your Garbage Pail Kids collection to life with all new GPK Trashy Treasure Figurines from Topps! Collect all five classic character figurines featuring Double Heather, Split Kit, Peeled Paul, Brainy Janey, & Nat Nerd in Series 2. Look for rare parallels including red, green, black, an all-silver variation and the ultra-rare 1-of-1 all-gold variation. GPK Trashy Treasure Figurines each come with a collectible card are made of resin and measure 3 ¼" tall
(SEE PICS)
BUYER PAYS BY PayPal
AND SHIPPING IS $39.99 FOR PADDED SHIPPING [INTERNATIONAL ORDERS ADD 400.99 FOR PADDED SHIPPING NO EXCEPTIONS]
CHECK MY CURRENT AUCTIONS TO SAVE ON SHIPPING… PAYMENT IS DUE WITHIN 7 DAYS OF THE AUCTIONS END… PLEASE EMAIL ME WITH ANY QUESTIONS…
THANKS, $GURU$
Sign up for my email newsletters by adding my eBay Store to your Favorites!
Check out my other items – opens in a new window or tab!
Be sure to add me to your favorites list – opens in a new window or tab!