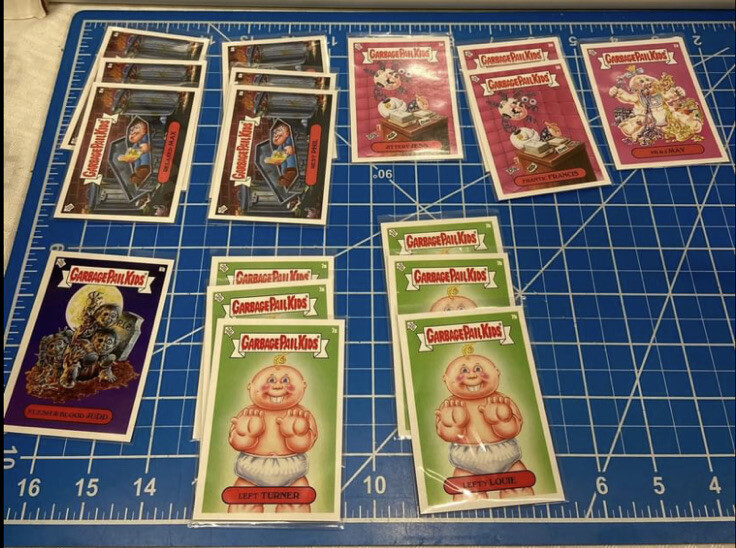 Price: 20.00 USD
Garbage Pail Kids:
Adam Bomb Garbage Pail Kids GPK Bizarre Holidays Assorted Lot You Get Them All
Here is a lot of assorted Bizarre Holiday cards left over after I bought a bunch after a specific character.
You will get all of the exact cards shown.
Cards are in excellent condition and will be shipped to you with great care so they arrive the same way.
I ship quickly, with tracking, and always packaged carefully.