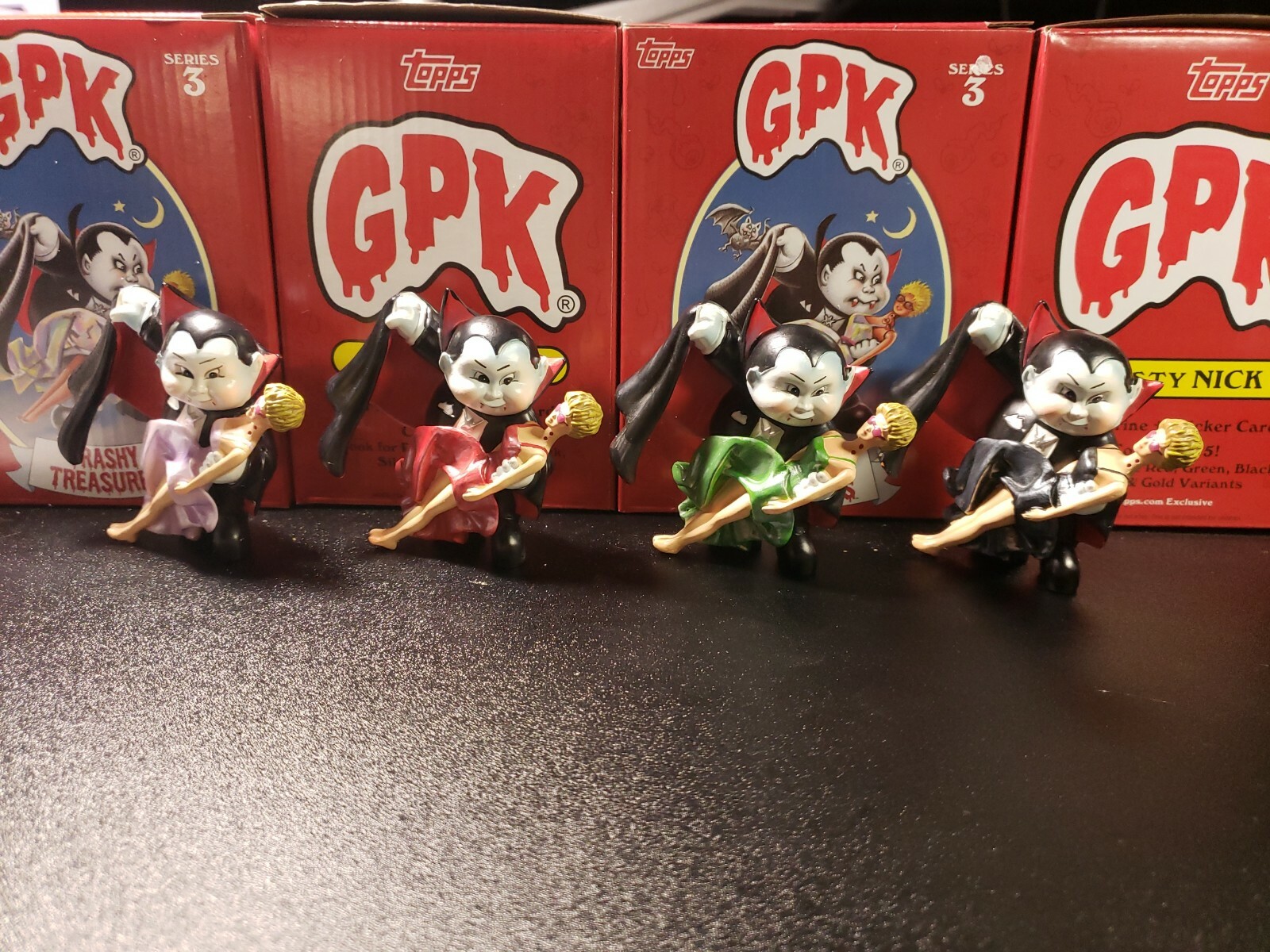 Price: 222.22 USD
Garbage Pail Kids:
4 Nasty Nick Rainbow Black Green Red Base Garbage Pail Kids Trashy Treasures
Items are in hand and ready to ship.
One figurine each of the base as well as red, green, and black variation
3 of the Trading cards are in in NM-Mint shape. One card has a slight bend to it.
Figurines & boxes have basic light wear and are all in good condition.