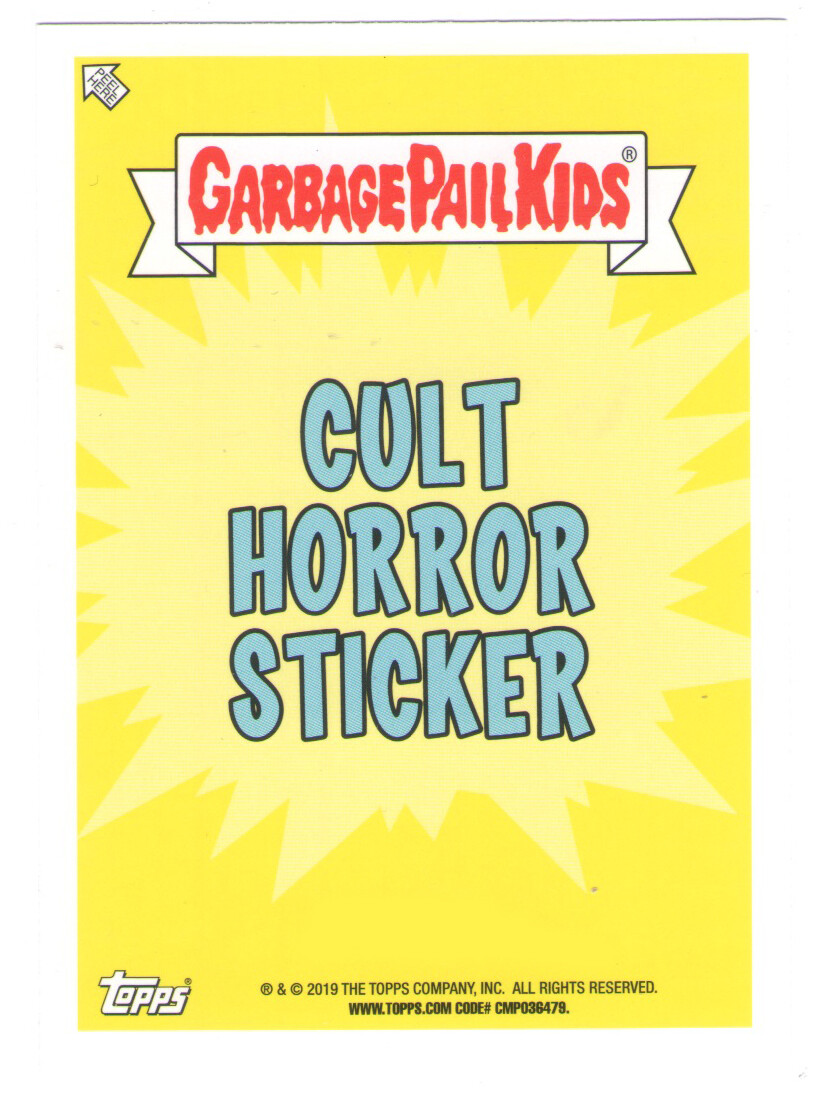 Price: 1.49 USD
Garbage Pail Kids:
2019 Topps Garbage Pail Kids HORROR-IBLE Cult Horror Set *PICK A CARD*
ADD US TO YOUR FAVORITE SELLERS LIST TO BE UPDATED WHEN NEW PRODUCT IS LAUNCHED AND FOR FUTURE PROMOTIONS. 
 We have thousands of cards, so check out our store for rare finds and great deals!  When we have a quantity of the same card that we are selling with different patches, serial numbers, etc., we are not able to post photos of each one. The photo taken will not necessarily be the exact card you purchase. For customer service inquiries please contact us through eBay messages. Our service hours are Monday through Friday 8 AM to 8 PM.
 FAQs:
 
Card condition
All of our cards are near mint to mint condition. 
  
Shipping
We ship orders out within 2 business days of purchase via USPS mail.