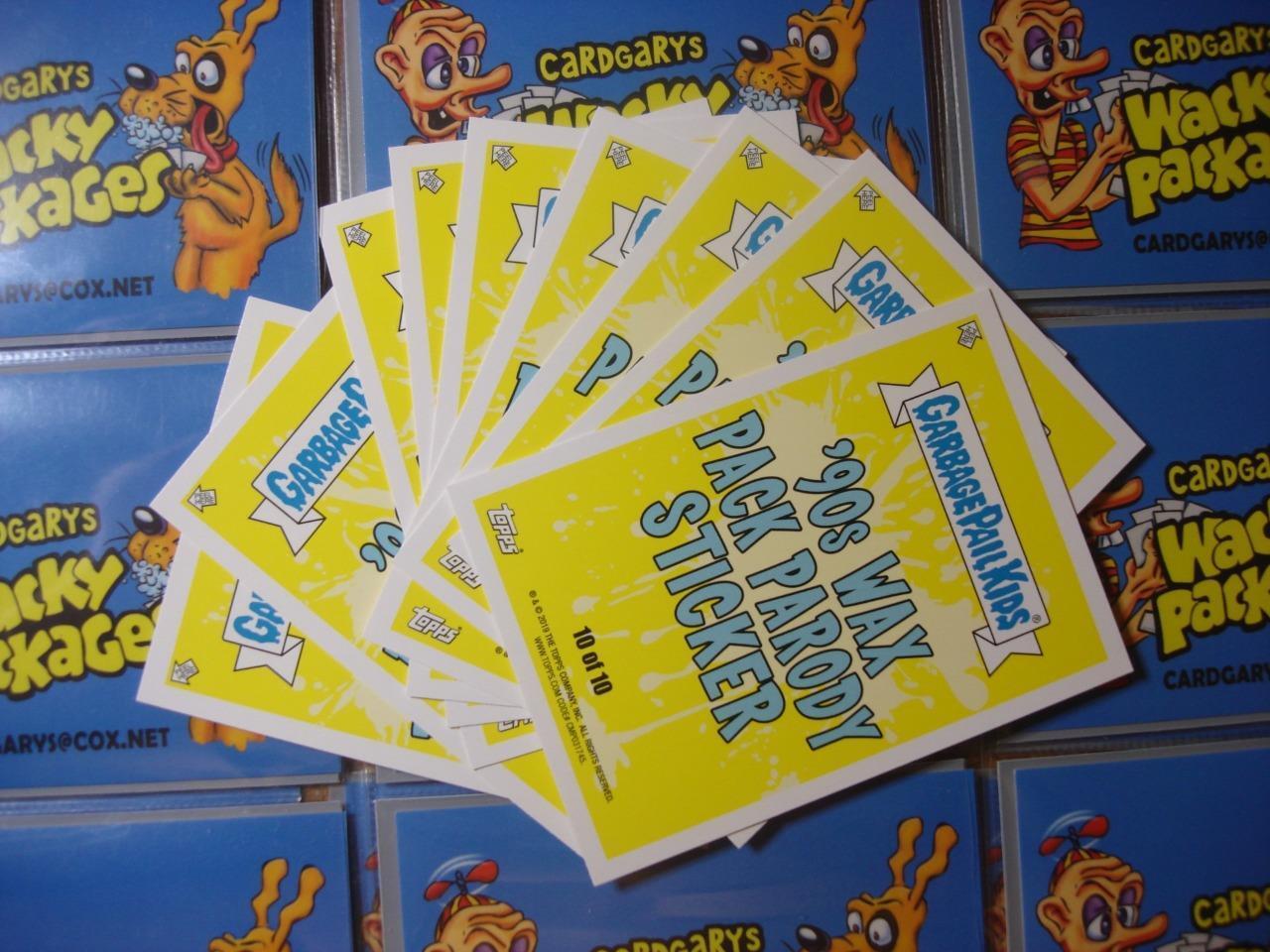 Price: 199.97 USD
Garbage Pail Kids:
2019 GARBAGE PAIL KIDS WE HATE 90'S Wax Pack Parodies Set HOBBY COLLECTOR ALL 10
Click image to enlarge
'90s Wax Pack Parodies Set Checklist
10 cards. Hobby Collector only.
1 of 10 Hatman
2 of 10 Last Action Zero
3 of 10 Toxic High Fools
4 of 10 Pinheads
5 of 10 Trash Can Trolls
6 of 10 Jurassic Dork
7 of 10 Tiny Loon Adventures
8 of 10 Phone 2 Home
9 of 10 Kremlins 2
10 of 10 The Axx
THIS ITEM IS IN STOCK WAITING FOR YOU!!!! NEW IN STOCK 01/15/2019
NEW RELEASE NOW 01-15-2019
The Shipping fee for this item is $3.95 in the USA – USPS 
THESE AUCTIONS ARE PROMOTIONAL FREE SHIPPING. THIS APPLIES ONLY ON ITEMS WITH FREE SHIPPING. IF YOU WIN MULTIPLE FREE SHIPPING ITEMS IT IS EXPECTED THAT YOU MAKE ONE PAYMENT AND NOT MANY INDIVIDUAL PAYMENTS AS WE ARE CHARGED FOR EACH PAY PAL TRANSACTION – 
BE SURE TO WAIT FOR INVOICE BEFORE PAYING. IF YOU MAKE MULTIPLE SINGLE PAYMENTS THEY WILL BE REFUNDED  – EVERY TIME WE TRY AND DO THIS FREE SHIPPING WE GET CUSTOMERS MAKING MULTIPLE SINGLE PAYMENTS. WHEW!!!!! ENOUGH SAID.
FOR ITEMS WITH A SHIPPING CHARGE, FULL SHIPPING ON FIRST ITEM, additional single cards with shipping charge are 0.50 each shipping paid and shipped on same order. We are running MANY single card auctions over the next few weeks. Orders over 250$USD will have signature confirmation added at 2.50 
We only ship in the USA. Please do contact us if any questions.
Auction payment(s) is/are due 7 days after first auction.
Non payment will be filed and item relisted after seven days.
Right now this item is in stock ready to ship.
 PICTURE –  NA