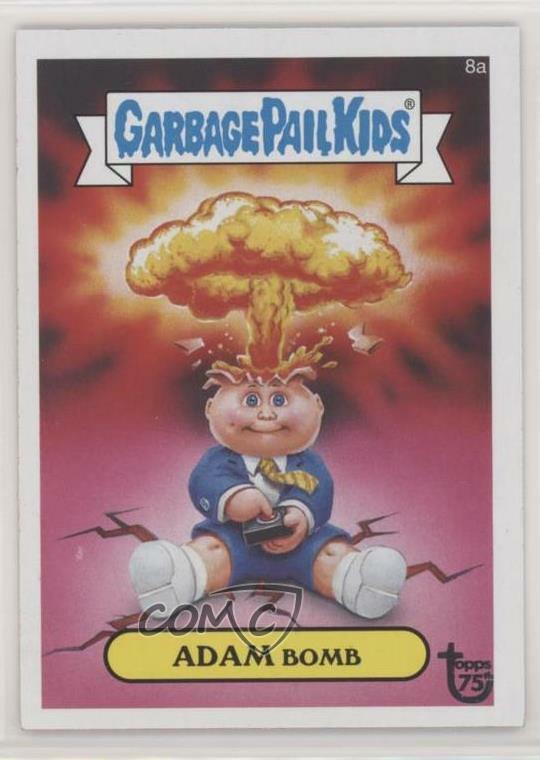 Price: 10.02 USD
Garbage Pail Kids:
2013 Topps 75th Anniversary Adam Bomb Garbage Pail Kids #86 b4a
COMC offers eBay's Global Shipping Program (GSP) for international orders under $2,500* (see country exceptions below). All duties and import fees will be paid at checkout. GSP packages route through a shipping hub in Erlanger, KY before shipping to their final destination. Please note that GSP does not allow for combined shipments. The shipping rates are determined by eBay and cannot be adjusted.
*Maximum sale price exceptions: Colombia, Kuwait ($2,000); Taiwan ($1,539); Chile, Costa Rica, Guatemala, Honduras, Trinidad and Tobago ($1,000); Russia ($560); Antigua and Barbuda, Aruba, Belize, Dominica, Grenada, Philippines, Saint Kitts and Nevis, Saint Lucia, Montserrat, Turks and Caicos Islands ($500); Dominican Republic, El Salvador ($200).
Please request a shipping quote through eBay messaging for orders that exceed the maximum sale price supported by the Global Shipping Program. You will be responsible for all duties and import fees for international orders shipped outside the GSP.