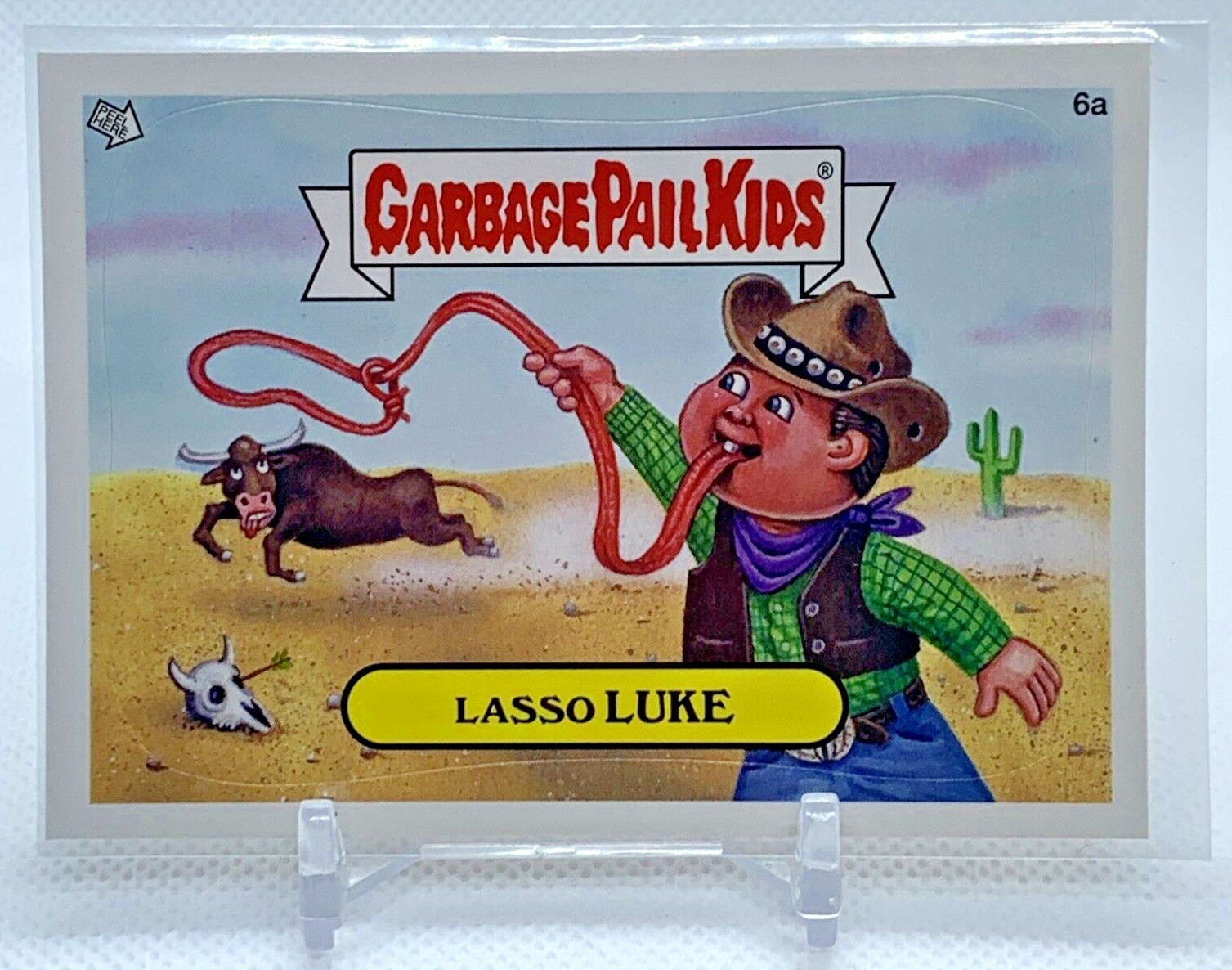 Price: 3.77 USD
Garbage Pail Kids:
2012 Topps Garbage Pail Kids Brand New Series 1 Lasso Luke 6a GPK NM BNS1
eBay Standard Envelope- with tracking  (envelope)
USPS First Class Shipping with tracking. 
This will be in a penny sleeve and a top loader
GRADING SCALE
MINT: A card in Mint condition is pack fresh with no damage.
Near Mint/ Mint (NM/M): A NM/M card is a pack fresh card that may have a minor imperfection or two.
Near Mint (NM): A Near Mint card is a card that may have a few minor imperfections such as a few white spots on edges or light scratches.
Light Play (LP): A Lightly Played card may have imperfections such as minor scuffing, edge wear and/or light scratches.
Moderate Play (MP): A Moderately Played card may have several imperfections such as edge wear on multiple sides, scuffs, shuffle wear, minor creases and/or scratches.
Heavy Play (HP): A card in Heavily Played condition may have severe edge wear, scratches, shuffle wear, creases, dents, scuffs, and/or staining but should still be legal for tournament play if put in a sleeve.
Damaged (DMG): A Damaged card is damaged in a way that may make it unplayable in tournaments, even in a sleeve. This damage may include heavy wear, dents, scratches, bends, creases, scuffs, water damage, inking, and/or other types of damage