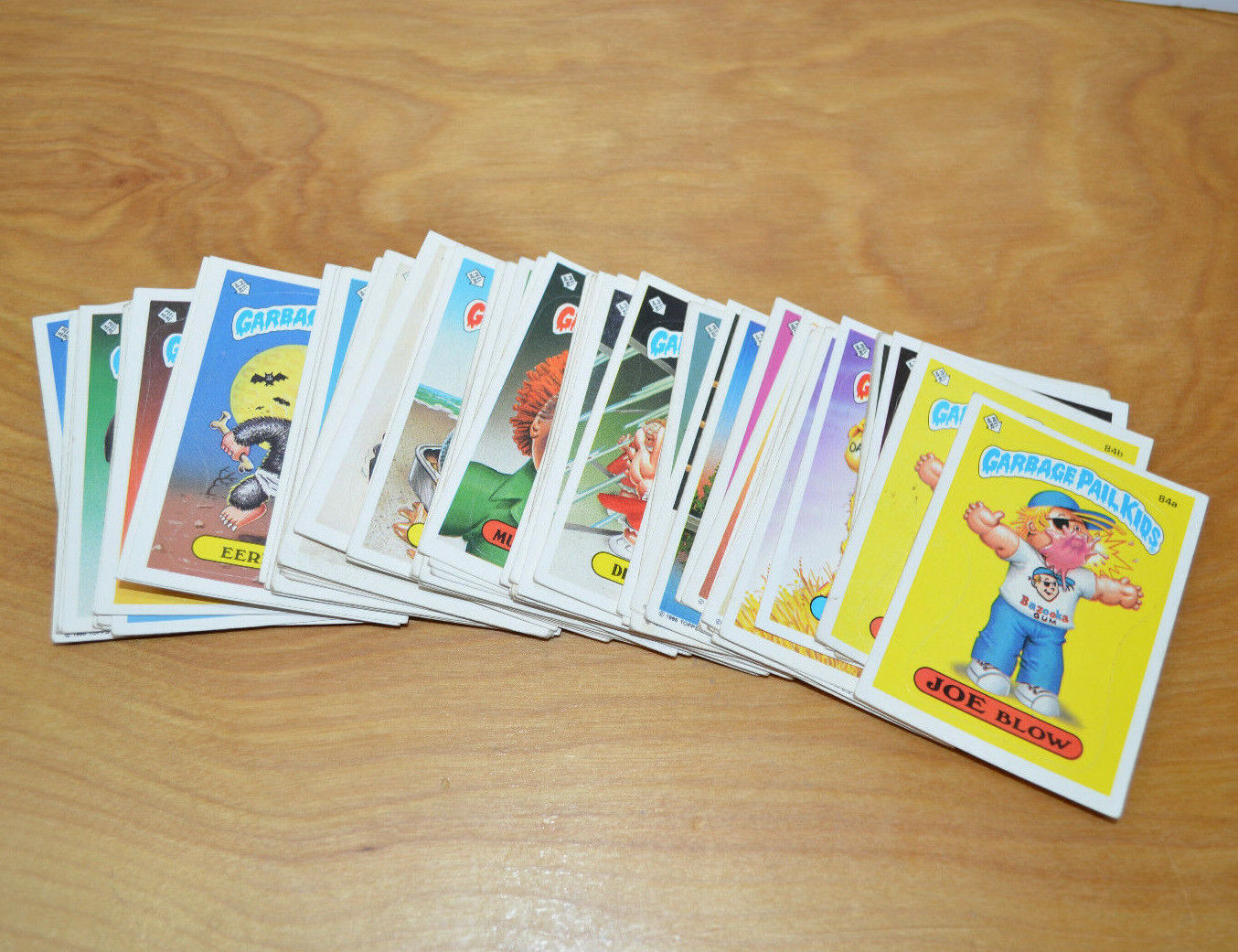 Price: 52.30 USD
Garbage Pail Kids:
1986 Topps GARBAGE PAIL KIDS SERIES 3 Partial Set Sticker Cards 67/82 GPK OS3
VINTAGE GARBAGE PAIL KIDS
PARTIAL SET
This listing includes 67 cards from the 82 card set.
The following cards are missing:  91b, 92b, 93b, 95a, 98b, 99b, 103b,
104b, 105b, 109a, 117b, 121b, 122b, 123b, and 124b.
These cards are not mint.  Most of them have blunted corners and/or edge wear.
Some of the cards have small corner bends.  A few of the cards
have light to moderate creases.  Dated 1986.
Check out my store for more
great items.
Items in my store that have been listed for more
than 90 days include the "make an offer" option.
Reasonable offers will be accepted in order to
move older stock!