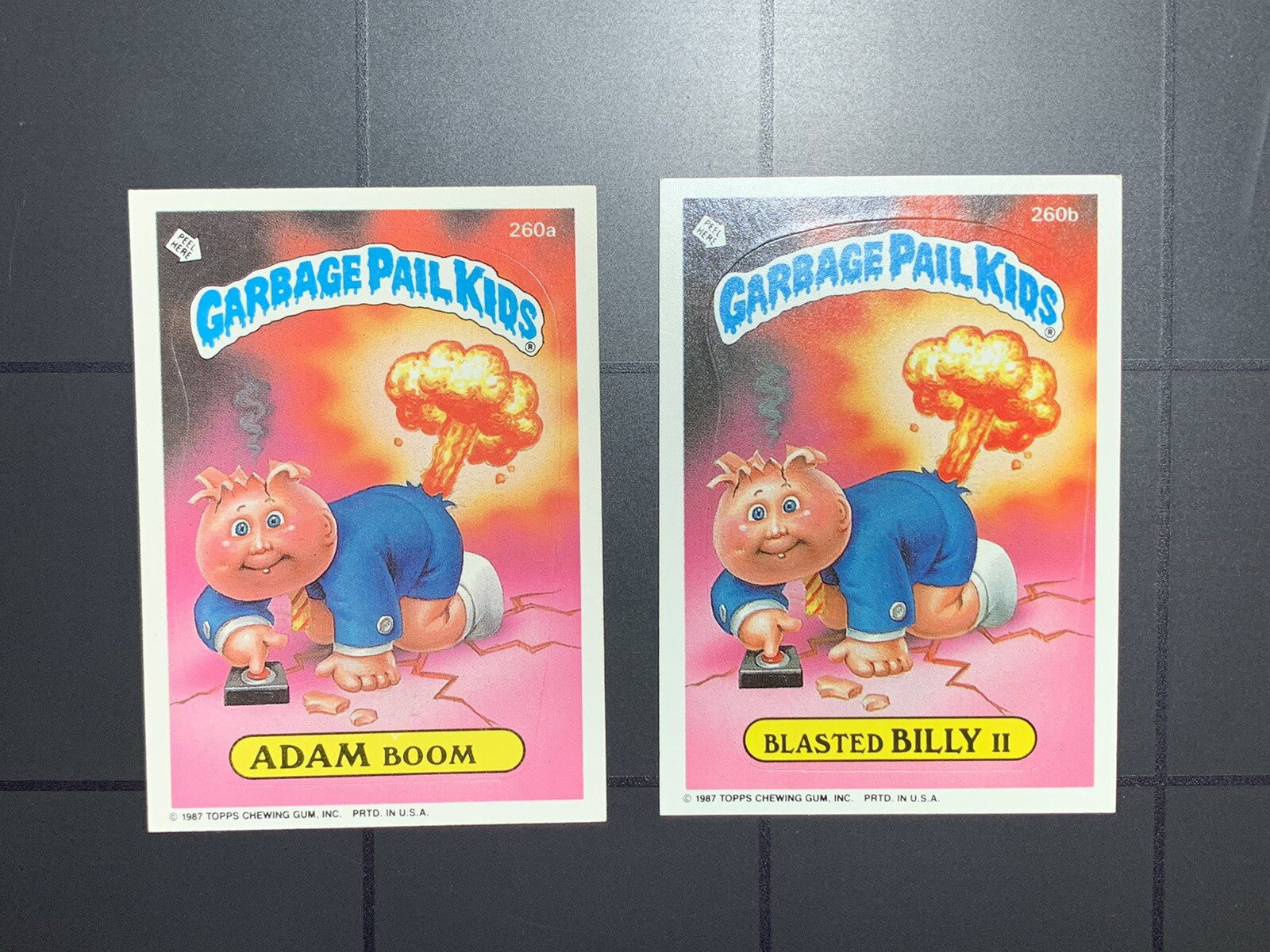 Price: 56.99 USD
Garbage Pail Kids:
🔥 1980s Garbage Pail kids 260a 260b lot Adam Bomb Blasted Billy II OS7 PSA ?📈
You are bidding on a 1980s VNT gpk Series 7 OS7 260a 260b Adam Bomb Blasted Billy II Garbage Pail Kids. 
PSA ??? See pictures for condition! 
These probably the next ADAM BOMB ?
USING THE PHOTO MAGNIFIER, Please Examine Photos carefully, both front and back, for flaws.
ABOUT SHIPPING: I always offer combined shipping on everything I sell! Most times there will be a substantial savings when you order multiple items from me. In order to get the shipping discount, place everything in your shopping cart that you are interested in and then request an invoice from seller. I will reply quickly with your shipping discount.
1a 1b 2a 2b 3a 3b 4a 4b 5a 5b 6a 6b 7a 7b 8a 8b 9a 9b 10a 10b 11a 11b 12a 12b 13a 13b 14a 14b 15a 15b 16a 16b 17a 17b 18a 18b 19a 19b 20a 20b 21a 21b 22a 22b 23a 23b 24a 24b 25a 25b 26a 26b 27a 27b 28a 28b 29a 29b 30a 30b 31a 31b 32a 32b 33a 33b 34a 34b 35a 35b 36a 36b 37a 37b 38a 38b 39a 39b 40a 40b 41a 41b 49a 49b 83a 83b