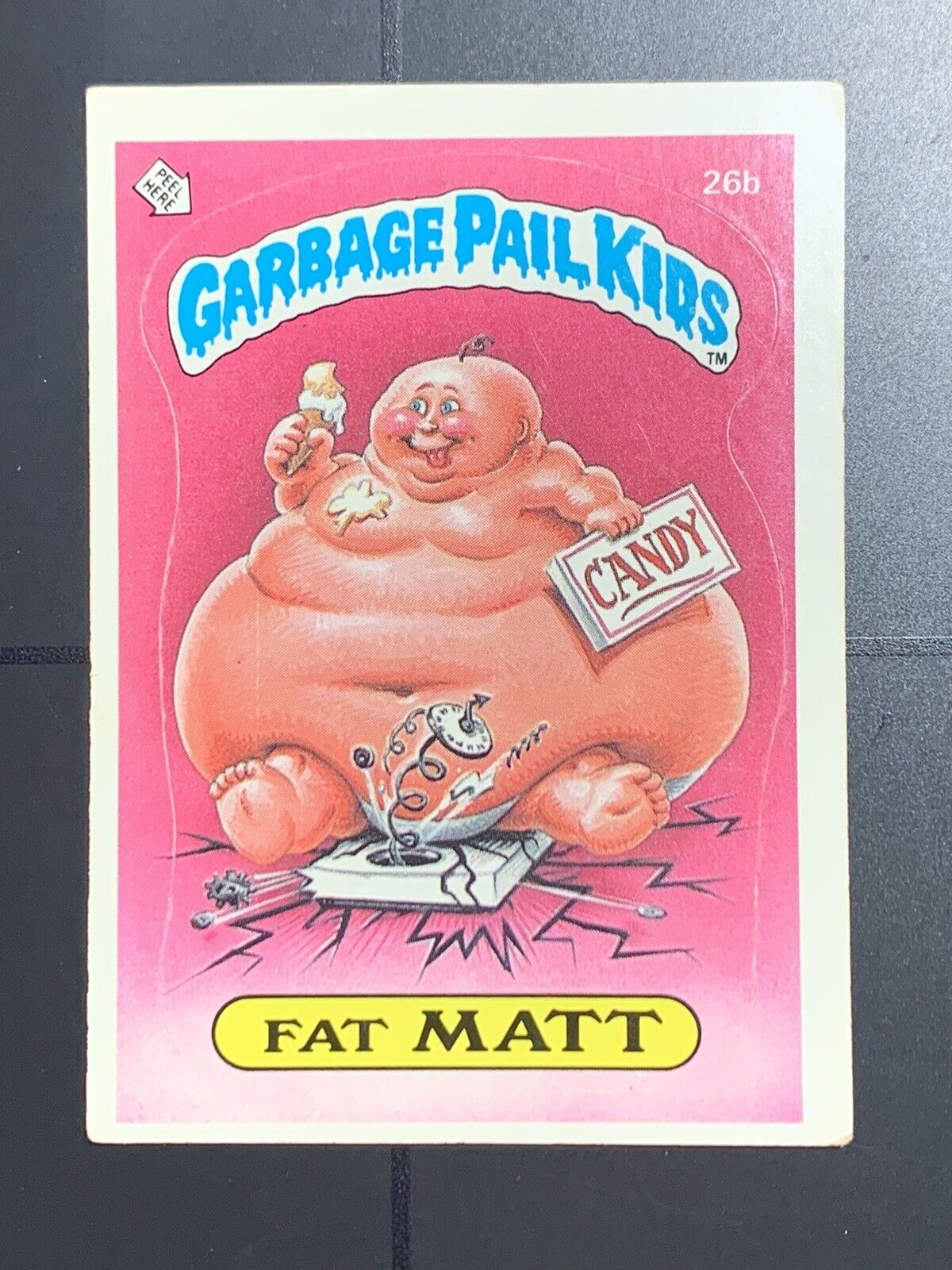 Price: 17.99 USD
Garbage Pail Kids:
☆🔥 1985 Garbage Pail Kids Original Series 1 26b FAT MATT OS1 GPK READ📈📈🔥☆
You are bidding on the cards in title above, we have a few loose cards that would benefit our new fans or those who would like to bring back their childhood memory or build set together with their kids for fun without having to purchase the premium cards.
Card is matte back! No writing!!
See Pictures for Condition! – condition of this card is NOT mint*, cards have been played, and might have one or more issues such as bends, wax stains, soft corners, marks, dings, stains ripped and more! However, There is no writing on it!
Fair condition of being over 35 years old- priced accordingly.
Free Shipping!
Check out our other garbage pail kids listings, we offer combined shipping on everything we sell! Most times there will be a substantial savings when you order multiple items from us.
In order to get the shipping discount, place everything in your shopping cart that you are interested in and then request an invoice from seller. We will reply quickly with your shipping discount. 
1a 1b 2a 2b 3a 3b 4a 4b 5a 5b 6a 6b 7a 7b 8a 8b 9a 9b 10a 10b 11a 11b 12a 12b 13a 13b 14a 14b 15a 15b 16a 16b 17a 17b 18a 18b 19a 19b 20a 20b 21a 21b 22a 22b 23a 23b 24a 24b 25a 25b 26a 26b 27a 27b 28a 28b 29a 29b 30a 30b 31a 31b 32a 32b 33a 33b 34a 34b 35a 35b 36a 36b 37a 37b 38a 38b 39a 39b 40a 40b 41a 41b 49a 49b 83a 83b